DIAMELIA® Blazing Arrows™ Super Ideal Hearts & Arrows Round Brilliant Cut Lab-Grown Premium Moissanite (SiC)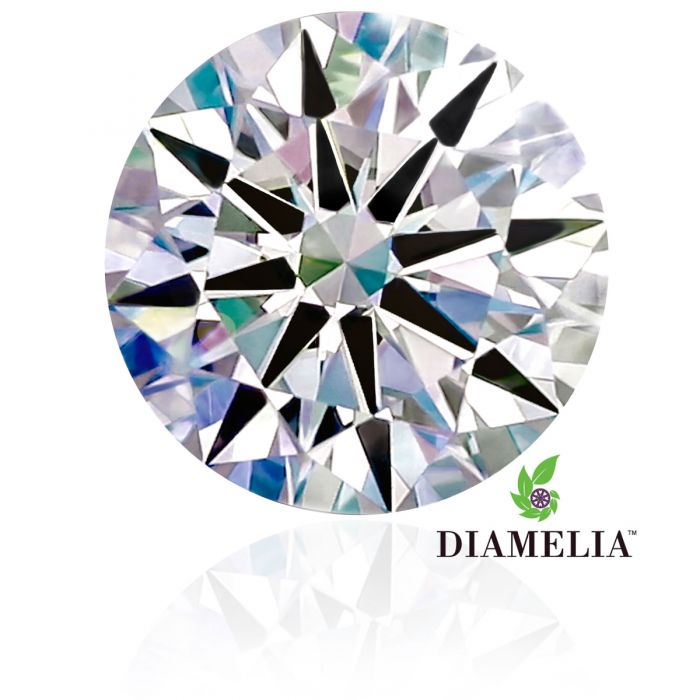 DESCRIPTION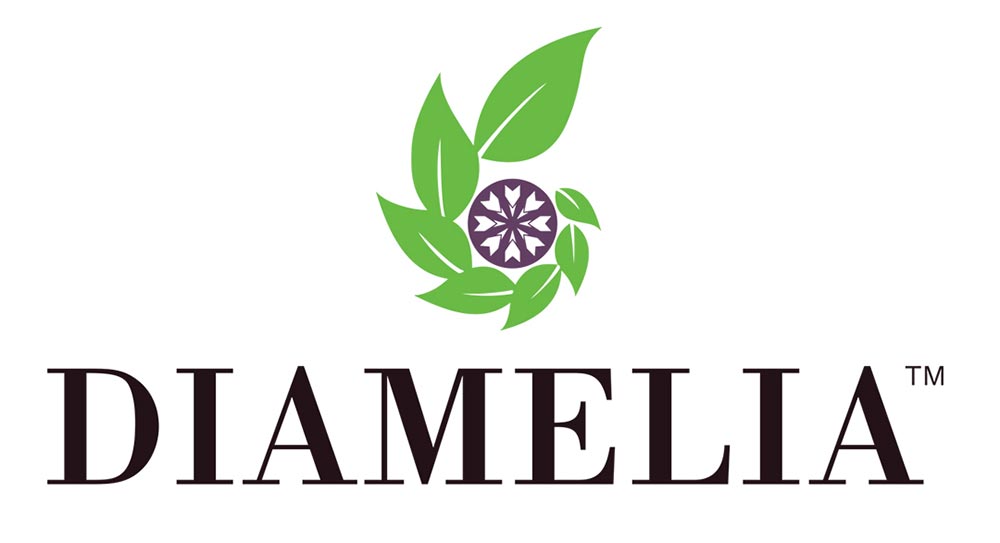 The World's Most Diamond-Like Gem™
Our most popular cut grown premium Moissanite diamond creation, the DIAMELIA™ Ideal Blazing Arrows Cut H&A Round Brilliant will uphold its glorious reputation, for life. DIAMELIA™ Gems are the most beautiful and lasting diamond alternative in the world and we guaranty it. Beyond their sparkling beauty, each gem features a Tough Edge Faceted Girdle™ and our exclusive Peace of Mind™ Lifetime Warranty.  The ultimate symbol of love and commitment, the DIAMELIA™ Blazing Arrows™ Cut presents the most beautiful round diamond-like gem in the world.
Like the other premium grade moissanite "Gem" brands, DIAMELIA™ is premium grade Silicon Carbide (SiC), yet their are multiple advantages to owning DIAMELIA™ Gems.  Our Blazing Arrows™ Ideal Cut has a perfect pattern of 8 perfect hearts and 8 perfect arrows, yet our arrows do not show through the gem as fat, un-diamondlike arrows. Customers proclaim that DIAMELIA™ truly is the most diamond-like moissanite world-wide. 
The main complaint about the mass production Moissanite companies is the fact that their stones possess an un-diamond like "Disco Ball" effect and also the Arrow patterns are too fat, again unlike diamonds. They're too colorful and doesn't look like natural, fine diamonds.
Actually more exciting than a diamond, the DIAMELIA is more dispersive and brilliant. Plus it's eco-friendly and your purchase helps to aid recovery for the good people of Rwanda, and beyond.
See for yourself why people are raving about DIAMELIA™, calling it the most diamond-like moissanite in the world. Order your DIAMELIA™ Gem and Custom Ring today!
---->>> WATCH This Video and LEARN How You Can Get Your Dream Ring! <<<----
Wear a DIAMELIA™, not a diamond...it only makes sense for smart budgets, and for the world we live in.
Most size available on a made to order basis. Call or email for pricing. 31 Day Returns and Satisfaction Assured.
ORDER your favorite size, shape and grade below, then send Ron an email through his custom page!